Write For Us
JKP welcome ideas for new books in all the areas in which they publish.
JKP use an online submissions portal for all book proposal submissions, which can be found by clicking the below 'Click here to Submit' button.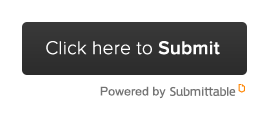 Please note that Submittable is a third party organisation and is not managed by Jessica Kingsley Publishers. You can find Submittable's Terms & Conditions here: https://www.submittable.com/terms

Due to our organization's hybrid work model and multiple office locations, we do not accept postal submissions. Any material sent to an office will not be returned and we cannot guarantee a reply.

Where there is existing printed material that you wish us to consider (for example, a self-published book), please complete our proposal form first to tell us about your work. If interested, we will then ask for additional material after having reviewed the proposal.

If, for access reasons (for example, health or disability), you find it difficult to use our online proposal form, please email proposals@jkp.com with 'Accessibility' in the subject line and we can provide the proposal questions in a different format.

Your proposal will be carefully read by the JKP editorial team. The editorial process can take some time, and it may take up to eight weeks before a member of the team is able to let you know whether or not JKP are interested in taking your proposal forward.
For a list of commissioning editors and the areas in which they publish, see the People page.
If you have any questions or concerns about the proposal submission process please proposals@jkp.com.
---
Here's what some of JKP's recent authors had to say:
"JKP feels like a big family – We're all working together to make the world just a little bit better through words and pictures. As an author, I love the fact that JKP never shy away from difficult topics; they encourage innovation and they're always ready with a cuppa if I need some support."
– Pooky Knightsmith, author of Using Poetry to Promote Talking and Healing and Self-Harm and Eating Disorders in Schools
"Publishing with JKP is a great experience. The whole team are prompt and helpful, and you really feel in good hands. They have always taken really good care with my books, and are respectful to what I am trying to achieve. Any suggestions they do make always make the book better in the end. I can really recommend JKP both for those new to publishing and for more experienced hands."
– Kim S. Golding, author of Nurturing Attachments and Using Stories to Build Bridges with Traumatized Children
"I have always found JKP to be a very professional publisher. Always ready to advise at each and every stage of the process, from initial ideas to the exciting stage of final proofs, they provide the encouragement and support needed through all the anxieties, self-doubt and looming deadlines faced by authors. They also have a very proactive presence on social media ... which means people are more likely to buy your book!"
– David Shemmings, co-author of Assessing Disorganized Attachment Behaviour in Children
"The idea of writing a book seemed daunting and intimidating but from start to finish JKP were encouraging and helpful and very clear in terms of what was expected. I would be very pleased to write and publish again under JKP's supportive and guiding watch and look forward to working with them again".
– Matt Graham, co-author of A Practical Guide to the Mental Capacity Act 2005
"Thank you to everyone at Jessica Kingsley Publishers. I love the books they publish and I am incredibly proud to be a 'Jessica Kingsley author'."
– Adele Devine, author of Flying Starts for Unique Children and Literacy for Visual Learners
"All publishing houses have to make ends meet, but I've always felt that the staff at JKP genuinely want to support books that make a difference to people's lives, however unglamorous or niche the subject area. In my experience, they've been unfailingly kind, efficient and collaborative: checking and double-checking, keeping me informed of what's going on and taking my anxieties seriously. I've been privileged and am proud to be associated with JKP."
– Nick Luxmoore, author of Horny and Hormonal and Practical Supervision for Counsellors Who Work with Young People
"I have had the pleasure of working with Jessica Kingsley Publishers, for my two most recent books. Throughout, I feel I have been completely involved and included, which I feel is so important as a writer. My suggestions have been listened to and my queries answered patiently and honestly."
– Debbie Garvey, author of Performance Management in Early Years Settings
'I have written/edited 9 books published by JKP and have found JKP to be adventurous, flexible and enthusiastic. They have been willing to take on projects other publishers were too cautious to contemplate, and this has paid off handsomely, in putting JKP at the forefront of arts therapies publishing. I have really enjoyed working with them.'
- Marian Liebmann, author and editor of several JKP titles including Art Therapy and Anger